Flat Pack Furniture Assembly Service in Luton
Assembly made easy! Let us assemble your flat pack furniture in Luton and make it hassle-free for you!
Professional Furniture Assembly Service in Luton: Flat Pack Assembly
Are you looking for a reliable and efficient furniture assembly service in Luton? Look no further than AB Handyman in Luton. As expert flat pack assemblers, we are skilled at assembling all types of furniture, whether for your home or office. From beds to garden furniture, our team of professionals will take care of the entire assembly process, saving you time and hassle. Our services also include dismantling and installation, allowing you to arrange your furniture in a way that suits your needs and preferences. We understand that flat pack construction can be particularly time-consuming and frustrating, so we are committed to providing a stress-free and seamless assembly experience for our clients. Call us today for all your furniture assembly needs, and let our team of skilled assemblers take care of your hard work.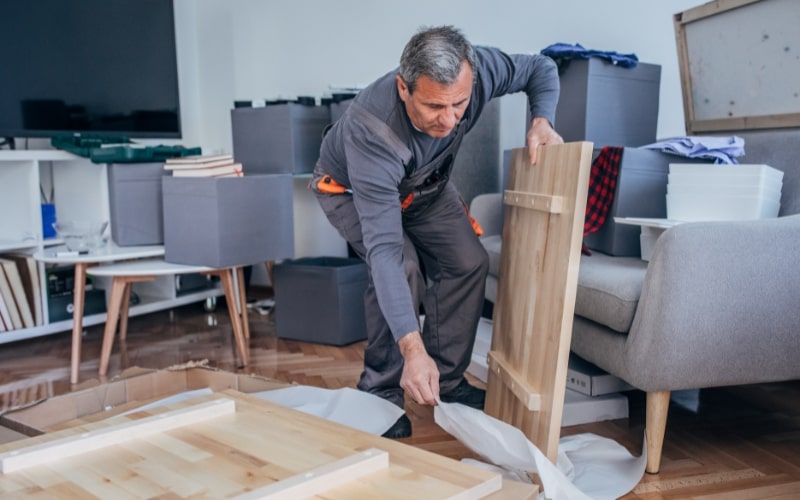 Reliable Assembly Service in Luton:
AB Handyman is a reliable assembly service in Luton that provides efficient furniture assembly for wardrobes, kitchen units, and more. If you need help with furniture assembly in Luton, call us, and our trained and specialist technicians will be happy to assist you. We have the right tools and equipment to build any item safely and easily carry out the assembly. Our company understands that furniture assembly can be a daunting task for many people, so we offer to help with flat-pack furniture, ensuring you can enjoy your new furniture at home. Our assembly charge is fair and friendly, so you don't have to worry about breaking the bank.  If you're seeking information about what would best fit your living space, our experts are on hand to guide you through our collection of sofa sets and individual pieces. For those eyeing an upgrade in their sleeping quarters, our selection of beds and mattresses promises restful nights and stylish days. We operate carefully and precisely, ensuring your furniture is assembled safely and securely. We can also assemble various furniture sets from Argos, Homebase, Wickes, and other retailers for your bedroom, storage, and dining table needs. Trust us for all your furniture assembly needs in Luton. 
IKEA Furniture Assembly Luton: Affordable and Hassle-Free Flat Pack Assembly Services
If you want affordable and hassle-free flat pack assembly services in Luton, look no further than our Business. We specialize in assembling furniture for residents in Luton and the surrounding areas. Our team of experienced professionals is available to help you assemble your furniture like bed, sofa, dining for your home, shop or office and we arrive at your doorstep whenever you need assistance with flat pack furniture and deliver best services. We have helped people properly assemble their furniture, lift heavy components efficiently, and fix any repairs.
At our Furniture Assembly, we come to your home, office or shop and inform you about our stylish furniture options, which you can purchase and have assembled quickly and carefully. We understand that no one wants to waste their time or money on furniture that doesn't meet their needs, so we take great care in assembling your furniture properly like sofas, beds, also kids mattresses and dining needs that changes entire view of your home or office. If you are interested in using our services, call us or contact us, and we'll be happy to get back and deliver the help as per your needs.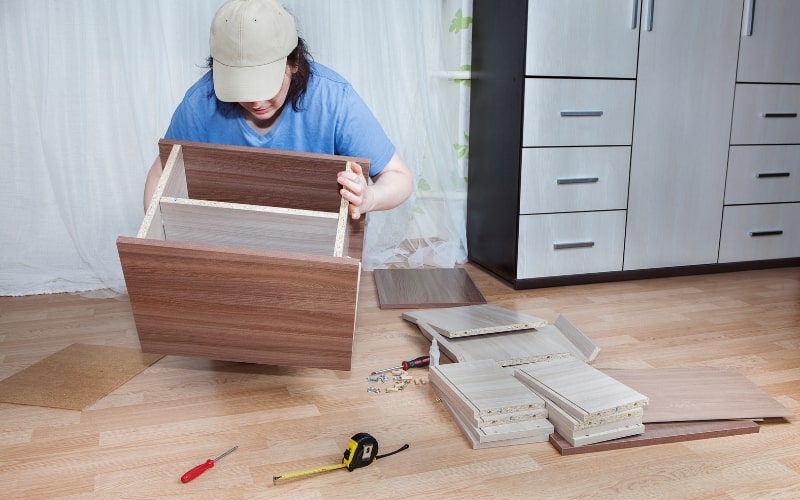 Get a Quote for Furniture Assembly: Customer-Focused Service in Luton
For those needing furniture assembly companies in Luton, look at our flat pack assembly Luton. Our customer-focused team is dedicated to providing efficient and affordable solutions to all your flat pack assembly needs. If you're located in Bedfordshire, London, or anywhere in the UK and need help with flat pack furniture, call us for a quote. We take pride in assisting numerous individuals in and around town with their assembly and fencing needs. With our expertise, we are confident in our ability to provide you with the assistance you require. Whether you're a regular customer or a first-time client, we strive to provide top-notch service that will leave you satisfied with the results. Don't let the seemingly overwhelming task of furniture assembly stress you out – AB Handyman is the ideal choice for all your flat-pack assembly requirements. 
We're a business dedicated to helping you craft the perfect ambiance for your home. Whether you're looking to assemble sofa, bed, dining for your home, office and store or simply to learn and draw inspiration, our diverse services of furnishings and assembling by our team promises prompt service ensures our team arrive at your doorstep seamlessly, ready to transform your living space. 
Efficient Luton Furniture Assembly for Sofa, Beds, Chairs, Store
In Luton's premier furniture direct store, we're proud to showcase a vast collection of room-enhancing pieces. From the elegance of our leather sofas, including the ultra-comfortable recliner sofas, chairs, bed to the functionality of the mayfair ottoman and the robust ottoman bed frame, our selection promises both style and durability. For those seeking the perfect night's sleep, our range of mattresses, paired with our signature bunk beds or traditional bed setups, offers the ultimate in comfort. Our partnership with renowned brands like DFS ensures that each sofa, chairs and mattress reflects the highest quality standards. Whether you're refurbishing a room with new chairs or searching for the ideal sofa to complement your living space, our team is , ready to cater all your room furniture needs. Come and experience the transformative power of well-crafted furniture with us.

We're more than just a destination for exquisite furniture assembling; we're a hub of inspiration for every space in your home. From the luxurious feel of our leather lounges to the soft touch of our fabric upholstered sofa beds, each piece is curated with care. Beyond just bedroom essentials, our service extends to plush carpets and functional office furniture, ensuring your workspace is as stylish as it is efficient. Navigating through furniture choices can be daunting, which is why our  experts are always on hand to offer advice and information tailored to your needs in sofas, bed and dining. Plus, with competitive price points and prompt delivery of  services, sprucing up your home has never been easier. Join us at our website page and redefine the way you experience furniture assembly service for your home, office or store.
Whenever you need us, we're here for you.