Painter And Decorator Luton
A fresh coat of paint can change a room and brighten up an entire space – a painter and decorator in Luton is the perfect way to make this happen!
Professional Painter and Decorator Luton: Interior and Exterior Painting Services
AB Handyman is a professional painter and decorator company based in Luton. With years of experience in the industry, our team provides both interior and exterior painting services to clients in and around the area. Our comprehensive approach to painting and decorating ensures high quality workmanship and competitive prices. Our experienced painters are dedicated to delivering craftsmanship that exceeds expectations, whether you need services for your home or commercial property. We pride ourselves on providing fully comprehensive painting and decorating services, with a focus on attention to detail and customer satisfaction. If you need exterior painting and decorating services, don't hesitate to contact us and see how we can transform your property.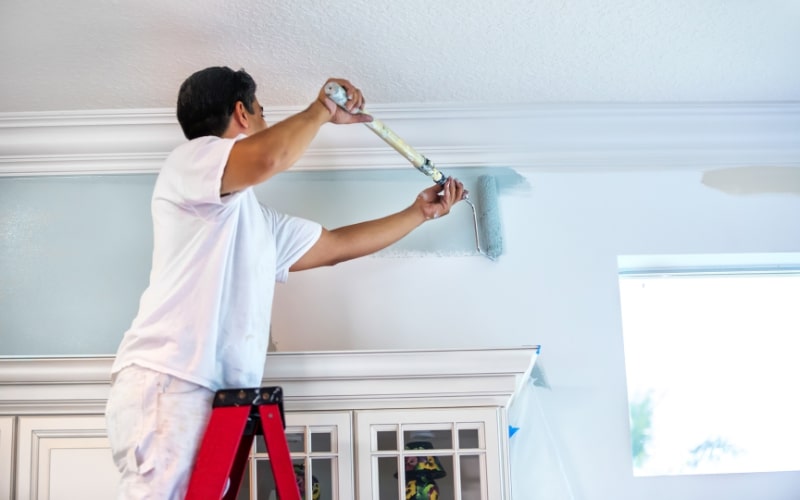 Expert Decorating Solutions by Skilled Decorators in Luton
Our company, AB Handyman, is proud to offer expert decorating solutions by skilled decorators in Luton. With years of decorating experience and expertise, we take pride in being one of the best decorating companies in the area. Our team of skilled decorators can provide the best decorating experience for your home or place of business. We are always ready to help you achieve the look you want and provide advice on how to turn your decorating requirement into reality. Whether it's a commercial or a residential project, our decorators are always willing and ready to offer their expertise to transform your space. By choosing us, you can be assured that your decorating work will be completed to the highest standards possible. Contact us today to start working with one of our skilled decorators and achieve the perfect look for your home or business.
Plastering Services in Luton: Enhancing Surfaces for a Flawless Finish
AB Handyman is proud to offer professional plastering services in Luton that enhance surfaces for a flawless finish. We understand the importance of high-quality plastering to achieve a perfect surface for painting or wallpapering. Our team offers a comprehensive range of services, including coving, skimming, and preparation of walls and ceilings. We use only the finest materials at the highest quality to ensure a durable and reliable result each time.
At AB Luton Handyman, we take great pride in our level of service and strive to ensure complete customer satisfaction. You can confidently choose our team for affordable, professional services that are tailored to your specific needs and requirements. We understand that every customer has different needs and budgets, which is why we offer a range of rates to suit all clients. Contact us today for a free estimate, and let our experienced professionals handle all your plastering needs. Call us now to see how we can help you achieve your desired look. 
Wallpapering Experts in Luton: Transform Your Walls with Skillful Application
If you're looking for skilled and talented wallpapering experts in Luton to transform your walls, look no further than our team. Our experienced professionals are fully insured and qualified, ensuring that you receive the highest calibre of service possible. We understand that everyone has their unique taste and preference for colour and aesthetics, which is why we work closely with you to ensure that your walls perfectly reflect your style.
Contact us today and allow us to transform your living room or kitchen into a beautiful and vibrant space that you'll love spending time in. We pride ourselves on being efficient while still providing an exceptional level of workmanship, so you can trust us to get the job done right the first time around. As a homeowner, you can rest assured that we'll treat your property with the utmost respect and go above and beyond to exceed your expectations. Make sure to strive for good when it comes to wallpapering – let our experts elevate your space to the next level.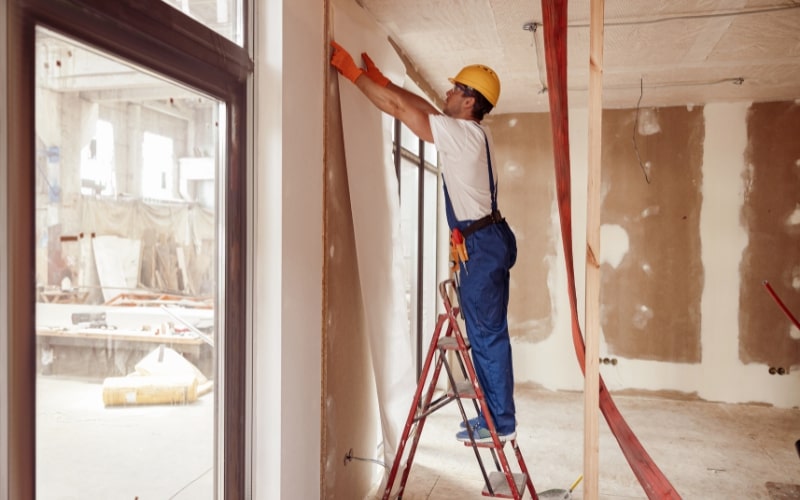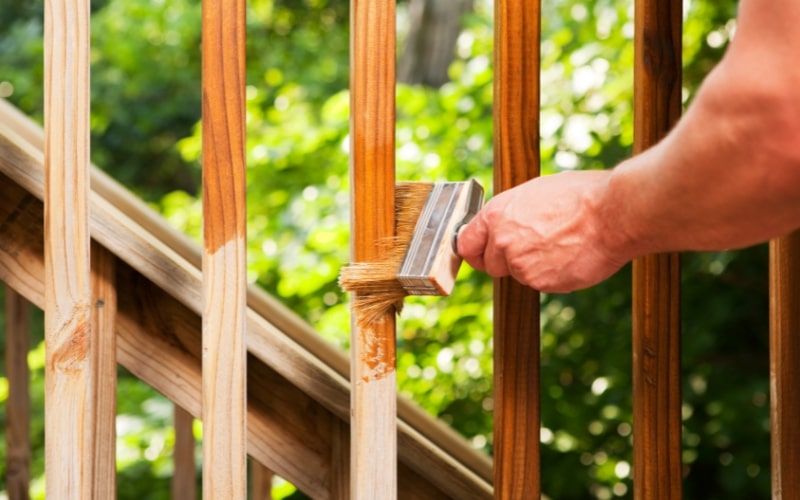 Wood Staining Services in Luton: Enhancing the Beauty and Protection of Wooden Surfaces
Our wood staining services in Luton are the ultimate solution for enhancing the beauty and protection of your wooden surfaces. With an extensive range of colors and finishes, our team of professionals will work with you to achieve the desired look for your home or business. Our commitment to excellence and attention to detail ensures a flawless finish every time. Contact us to discover the transformative power of our wood staining services, enhancing your wooden furniture, floors, exterior features, as well as landscaping and plumbing elements, with the latest trends and techniques in wood stain applications. We take pride in delivering exceptional quality and value to our customers.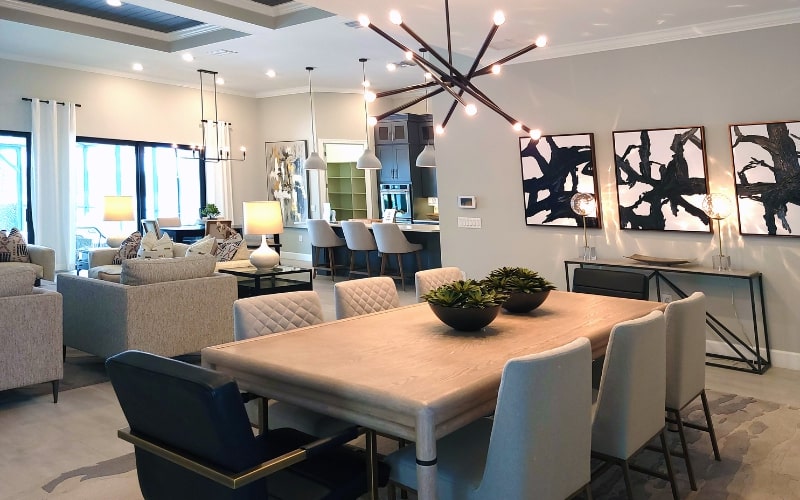 Get a Free Quote: Get in Touch with Expert Painting and Decorating Service 
If you're looking for a top-class painting and decorating service in Luton and surrounding areas, including Flitwick, Ampthill, Streatley, Hitchin, Pirton, and beyond, look no further. Our team of skilled painter decorators has been serving Bedfordshire and Hertfordshire for years, and we're sure that your project is in the right hands with us. To start your home or business improvement journey, contact us today to schedule an appointment for a quotation. Our company prides itself on meeting the demands of our clients quickly and efficiently, and we're always happy to welcome visitors to our offices to discuss your ideas in person. Feel free to employ our expert services today.
Whenever you need us, we're here for you.