Handyman in Ampthill - 5 Star Local Handyman Services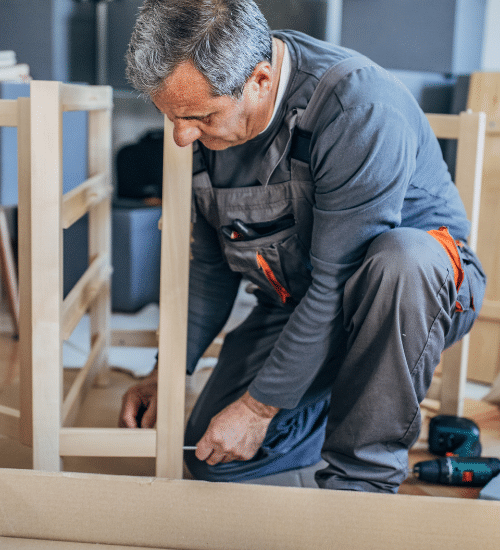 Professional Handyman Services in Ampthill
AB Handyman is a leading provider of handyman services in the Ampthill area. With a reputation for quality and reliability, we have earned the trust and respect of homeowners, business owners, and property managers alike. Our team of skilled technicians is dedicated to providing the highest level of customer satisfaction, ensuring that every job is completed with precision and attention to detail. Whether you need help with a small repair or a larger home renovation project, AB Handyman has the expertise and experience to get the job done right. We use only the highest-quality materials and state-of-the-art tools, and our team stays up-to-date with the latest trends and techniques in the industry. So if you're looking for a trusted and respected handyman service provider in Ampthill, look no further than AB Handyman.
AB Handyman Luton offers a wide range of handyman services for all your home and garden needs. They are based in Luton and offer services across Bedfordshire. I contacted AB Handyman services in Luton to ask for their help with some garden landscaping. I wanted to create a Herb garden and a flower bed. The guys from AB Handyman did a fantastic job. They were very professional and helped me to choose the best plants for my garden. They also cleared out all the unwanted weeds and debris. My garden looks fantastic now, and I am pleased with AB Handyman Luton's work. I would recommend their services to anyone needing a Luton handyman or the surrounding area.
Top-Rated Local Handyman Ampthill
At AB Handyman, we understand that every home improvement project is unique and requires its own set of skills and expertise. That's why we offer a wide range of handyman services that cater to your every need. Our team of skilled technicians has years of experience in various trades, and we're equipped to handle anything from small repairs to large-scale renovations. Whether you're looking to update your kitchen, paint your living room, or fix a leaky faucet, we have the tools, knowledge, and commitment to get the job done right. We take pride in delivering quality workmanship and customer satisfaction on every project we undertake. So, whether you're a homeowner, landlord, or property manager, choose AB Handyman for all your handyman needs. We're dedicated to providing a one-stop-shop for all your home improvement needs, and we're always here to help.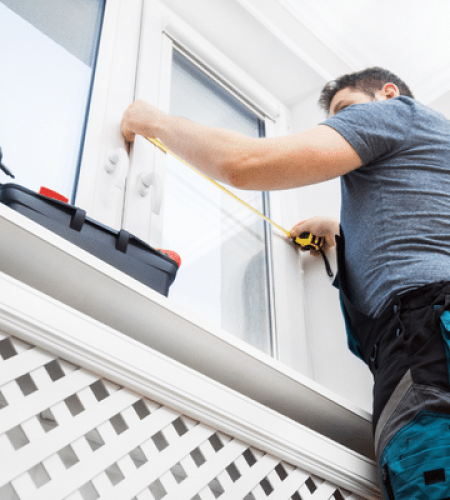 I have used AB Handyman Luton for various jobs at my house and have always been extremely pleased with the work. Whether moving light fixtures, repairing drywall, or fixing a damaged bed frame, the result was always top-notch and very professional. In particular, I was amazed at how well they were able to repair my damaged headboard. It looked like it was beyond salvage, but they did an incredible job, and you would never know there was any damage in the first place. Everyone that works at AB Handyman in Luton is a pleasure to deal with, and the whole process, from estimate to payment, is simple. I would highly recommend them for all your handyman needs!
Why Use Choose Handyman in Ampthill?
OVER 4 DECADES OF TEAM EXPERIENCE
Services We Offer in Ampthill
At AB Handyman, we understand the importance of having a well-functioning and aesthetically pleasing home. That's why we offer a comprehensive range of home improvement and handyman services to help you achieve just that. Whether you're looking to build a new deck for your outdoor entertainment, need help with plumbing repairs, or want to upgrade your kitchen or bathroom, our team of experts has the skills and knowledge to get the job done. In addition, we also offer services like gutter cleaning and TV mounting to ensure that your home is in top condition from top to bottom. Our commitment to quality and customer satisfaction is evident in the work that we do, and we strive to provide the best services possible at an affordable price. So if you're looking for a reliable and experienced handyman, look no further than AB Handyman. Contact us today to schedule your next home improvement project!
At AB Handyman, we understand that exceptional customer service is at the forefront of any successful business. That's why we take pride in delivering nothing but the best to our valued clients. Our team of skilled technicians works hard to ensure that every project is completed to the highest standard and that our customers are completely satisfied with the results. We believe that communication is key, which is why we keep our clients updated every step of the way. We understand that your home is one of your most valuable assets, and we treat it with the utmost care and respect. Our goal is to provide you with an experience that exceeds your expectations, and we work tirelessly to achieve that. So if you're looking for a handyman in Ampthill  who values exceptional customer service, look no further than AB Handyman Ampthill. Contact us today to experience the difference!